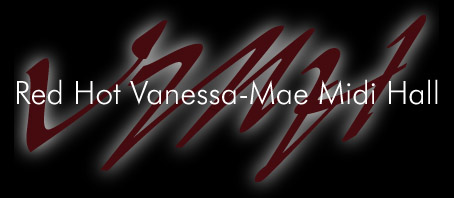 Now playing:
To view our Shockwave Flash movie, click the Shockwave Flash logo directly above or the big picture of Vanessa above.
That's right! A 'movie' by The Vanessa-Mae Homepage! It only takes a minute to download, so please give it a view.
We had a lot of fun conceiving, writing then creating this movie. Do you recognize the music? Hear the electric violin? Think Vivaldi.

Before you watch the movie, please close or hide your 'Navigation Toolbar', 'Location Toolbar' and 'Personal Toolbar' on your browser to get the full screen height experience!

Now the technical part for those having trouble viewing the movie. To view this new cool technology you'll need a Macromedia Shockwave or Shockwave Flash plug-in for your web browser. The latest versions of both Netscape Communicator (4.06 and above) and Internet Explorer (4.0 and above) come with the Shockwave Flash plug-in installed.

If you have an 'older browser' and don't have Shockwave plug-in, you can download it for FREE on the links below, choose your operating system and then install the plug in to your computer.




For Unix/Linux user, please download Netscape Communicator 4.06 or higher
OUR OLD MAIN PAGE QUICK ACCESS SITE MAP


Enjoy the surf!