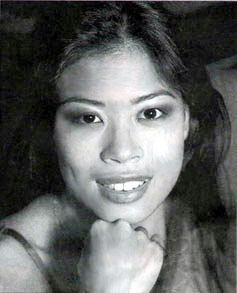 Vanessa Storm
Vanessa-Mae was once a remarkably talented little girl who might easily have become the Asian equivalent of Anne-Sophie Mutter.

Instead, her adult managers decided that she would pose from some Lolita-like images in a wet T-shirt. She has never been taken seriously as a musician since, but but this has not stopped her enjoying multi-million record sales, and having a hugely successful world tour last year.

Successful in the sense that lots of people came to hear her play her electric violin in places like London, Moscow, Dubai, Seoul, Beijing, and here in Hong Kong as part of last year's re-unification celebrations.

Those of you who missed this last date get the chance to see the act in Vanessa-Mae: Storm On World Tour (Pearl, 8.30).

It is the usual mix of pop classics and classical pop - when she talks about her musical influences she is more likely to bring up the Bee Gees than Oasis or Puff Daddy.

And she also wears a very small dress and dances around a lot, more in the manner of a Spice Girl than a virtuoso. No one can doubt that she has energy, enormous technical ability, and a certain showbiz flair, but sometimes she sounds awfully young for her age.

When a colleague here asked her about the reaction to those famous wet T-shirt images that really launched her 3 years ago, she was apparently unable to realise just what kind of market her promoters were aiming at.

"It always perplexes me when people say it is a sexy images because it tells you more about adults. How can you find a 15-years-old sexy in that way?"
Special thanks to Ng Chi Hon for this article!